Tweed Regional Museum - Children's Activity Sheets
29 April 2020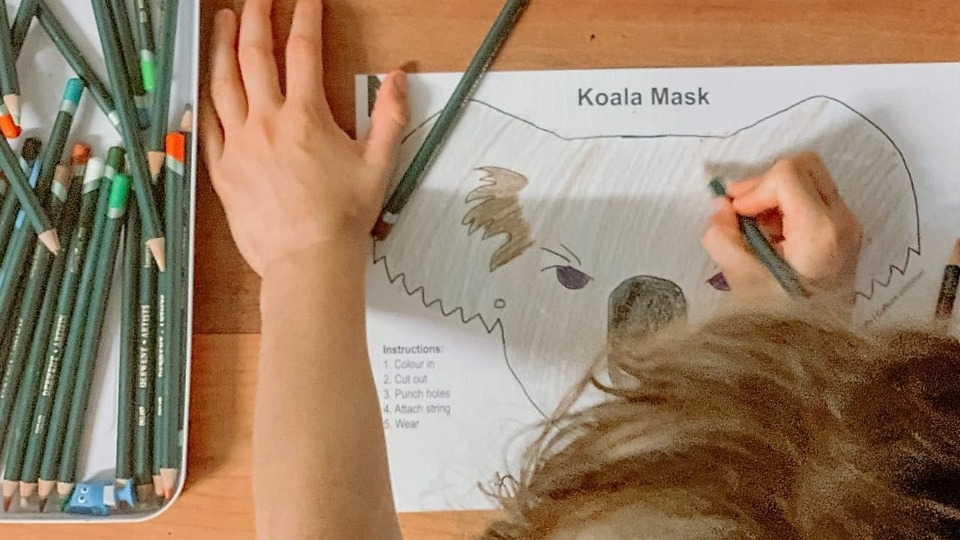 Children's Activity Sheets
Check out the activity sheets below for some fun activities to do based on Museum objects and exhibitions.



Koala Mask Koalas are an iconic Australian animal and feature in the Museum's Land | Life | Culture exhibition. To make your mask, you'll need to print this on heavy paper and have a hole-punch (or adult with scissors) and some string.

Thunder Egg Word Search The Museum collection contains a wonderful selection of these amazing specimens that are around 20 million years old! This Word Search will introduce you to special scientific terms about thundereggs, as well as some of the local places where you can find them. All you need is a pen/pencil and a good eye!

Robey Engine Maze Everybody knows the big Robey Engine outside the Museum in Murwillumbah, right? Did you also know that it was found in the scrub at Mount Nullum? It was uncovered, moved to the Museum and lovingly restored by members of the Murwillumbah Historical Society. In this activity sheet, you'll help the Robey find its way to the Museum - all you need is a pen and a good sense of direction! When you've finished the maze, check out some before and after images of the Robey here. (external link)

Sally the Sawfish Fun and Games Booklet Our current temporary exhibition is called Sea Stories and it showcases objects that tell stories about our relationship with the ocean, from discovery to adventure and fun. As part of the exhibition, we have sawfish rostrum (their 'saws') on display. This booklet contains heaps of activities about sawfish - you'll need coloured pens/pencils to make them beautiful. This booklet was made with help from our friends at Sharks and Rays Australia (external link) and the Sawfish Conservation Society. (external link) It contains lots of pages, so you can print as many as you like.
Say connected with local history, by browsing our online collection (external link) and by following the Museum on facebook (external link) or Instagram (external link