Tweed Regional Museum - Dinosaurs and fossils from home
29 April 2020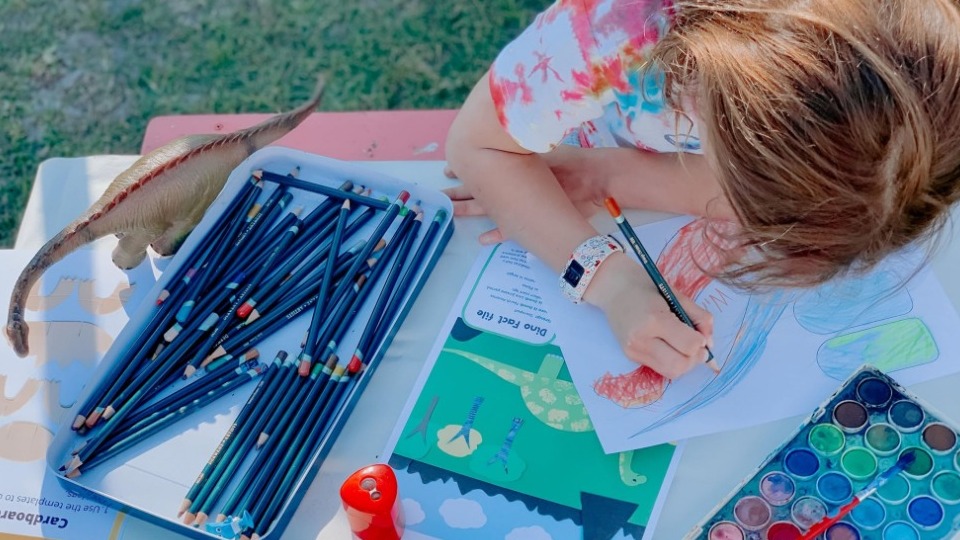 Dinosaurs and Fossils
Those of you who were lucky enough to see the Fabulous Fossils exhibition at Tweed Regional Murwillumbah will agree that fossils are fascinating and fun!
In honour of that exhibition, the Museum has organised some fossil and dinosaur-themed activities to keep the kids occupied from home.



Salt dough Fossils Make some dough out of common pantry items, then get creative in what sort of creatures you want in your fossilised records!

Dinosaur Shadow Puppet Make these by day, then watch them come alive under a spotlight at night!

Cardboard Dinosaurs Making these dinosaurs from tough cardboard means they'll stand tall and proud on your shelf!




Diplodocus craft With the help of a paper plate, you can make your very own Diplodocus!

If you'd like to explore more dinosaur facts, check out the Australian Museum's page, Dinosaurs and their Relatives. (external link)
The Inside Out (external link) page also has heaps of great activities and videos, too!