Gallery at home - ART PLAY Activity: Explore the world of birds
29 April 2020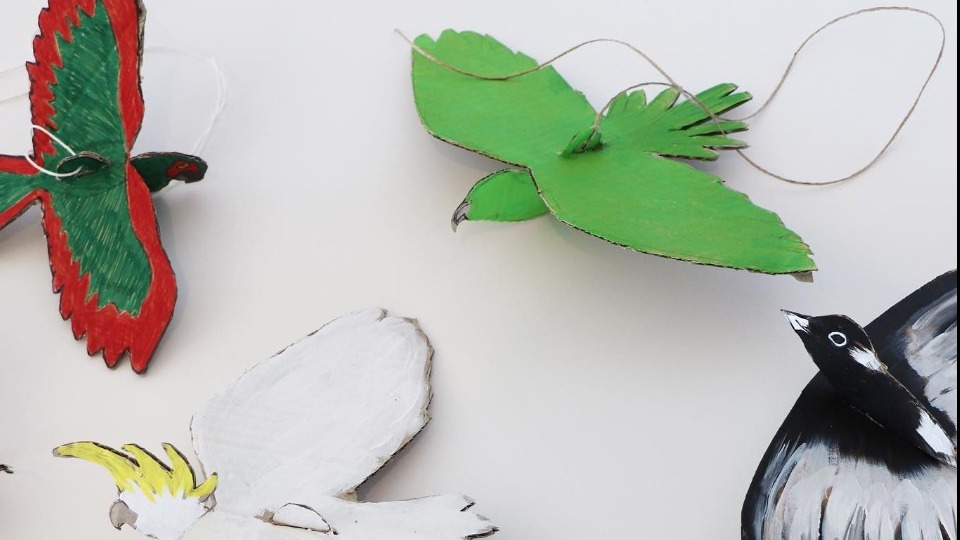 ART PLAY - Explore the world of birds
For their exhibition Captive Companions artists Anne Smerdon and Corinne Lewis brought together over 30 highly trained, free-flight birds of different species. The birds you see in their exhibition were able to fly around the house, nibbling on strawberries, resting on pumpkins, and nestle up to their human friends.
This approach enabled Anne and Corinne to document the different personalities and plumages of these beautiful birds. Taking inspiration from Captive Companions, and using the exercises provided, let your imagination roam as free as these intelligent, joyous and curious creatures!
View the video and download the activity sheets here: https://artgallery.tweed.nsw.gov.au/ExhibitionsAndPrograms/ProgramsAndWorkshops
To stay connected follow Tweed Regional Gallery on Facebook (external link) and Instagram