Accommodation and Getting Around
---
Getting here and around
Getting to and around the Tweed is easy!
A range of air access options are available via the Gold Coast Airport and Ballina Byron Gateway Airport, and a host of charter coach companies and chauffeur cars are on hand for transfers and tours.
Major hire companies can help if you need a car or van for your stay, while bus and coach services are provided by Greyhound Australia, Premier Motor Services and Transport NSW Trainlink.
The region is also close by the Pacific Motorway, a major coastal arterial, and there's an efficient public transport service, taxi and Uber base to ensure your visit in and about the region is stress-free and easily connected.
Accommodation
Take time to rest and explore and stay a night or two, or more! From beachfront luxury and seaside glamping to breathtaking country retreats and friendly pub rooms, you'll always sleep easy in the Tweed.
Choose your view, from ocean to river or mountains to green valley and then map out your holiday plans from action to unwind, or maybe a bit of both.
Useful links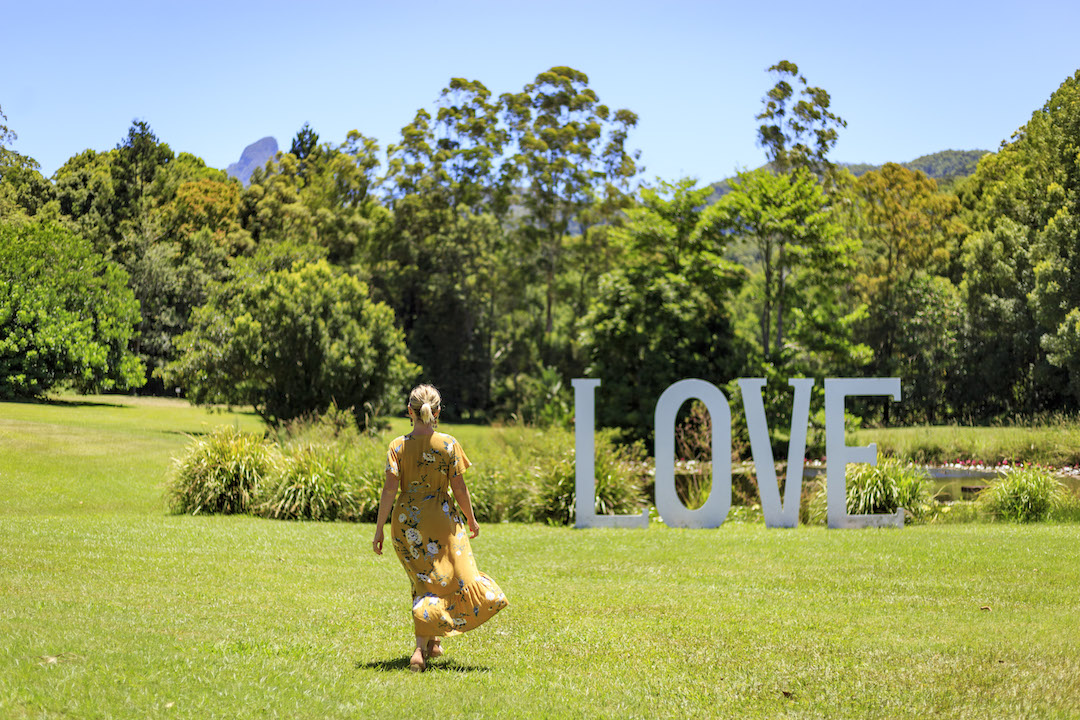 Image: Garden with view of Mt Warning / Wollumbin